Our History
The Beginnings
King's Oasis Church (KOC), formerly known as Oasis of Life Church (OLC), started in 2002 in the UK when a number of Christians from Faith Ministries in Zimbabwe who had migrated to the United Kingdom came together and saw the need to continue making disciples through relationships, a mandate that defines the DNA of Faith Ministries internationally. This comes straight from the Great Commission of Matthew 28 which calls all followers of Jesus Christ to, 'go and make disciples of all nations…' London is indeed a melting pot of nationalities, ethnicities and languages unequalled in any other European country and undeniably one of the most multinational capitals in the world today. Almost every nation of the world is represented in London making it one of the most ideal places in the world to begin fulfilling the Great Commission.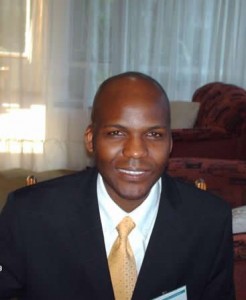 The initial response to the dispersion into diaspora by Faith Ministries was to appeal to its kingdom mentality and join churches that were within people's localities, but with the passage of time this left a gap in many people whose background was rooted in the relational discipleship they had come to embrace.
As a result a number of people started gathering in a house and started a congregation and they called it Oasis of Life Church, unfortunately this name is under use by many other organisations, hence it could not be used online without the danger of being mistaken for the other organisation. This necessitated the change of name to King's Oasis Church.
Even in its formative years in the 1970's in a nation like Zimbabwe which was saturated with racial and tribal divisions, Faith Ministries has prided itself in being a multi-ethnic and multicultural church, a spirit that we highly value as KOC today and rightly so since Scripture encourages it too. Our song is the Revelations song; '…every nation, tribe, people and language…' and it fits in with the face of London.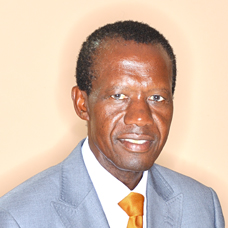 2. Relationships & Affiliations
KOC is a self-propagating church which is a part of the Faith Ministries UK Churches led by Pastor Anderson Moyo. FMUK is part of the worldwide Faith Ministries International which originated in Zimbabwe with Bishop Ngwiza Mnkandla as Overseer. KOC is related to Salt & Light Ministries International. Salt and Light is an International family of leaders and churches, joined together by good friendships, shared values and common purpose. This family connection has proved to be a lifeline facilitating the establishment of FMUK churches over the years.
KOC is also committed to working with other churches and organisations in London and worldwide in activities of biblical worship as well as to reach out to our community and to all humanities in order to be a blessing to all nations.
STATEMENT OF FAITH – Our Beliefs
a.   We believe that the scriptures (i.e. the Old and New Testaments excluding the Apocrypha), as originally given are plenary-verbal inspired, infallible and inerrant. They are the final authority in all matters of faith and conduct.
b.   We believe in the Trinity. God the Father, God the Son and God the Holy Spirit; three distinguishable Persons, but one indivisible God.
c.   We believe that Jesus Christ is the Son of God. He was conceived of the Holy Spirit and born of a virgin. He is fully God and fully man.
d.   We believe that Jesus died for our sins; was buried and on the third day He rose up from the dead; ascended into Heaven and will return in Glory to collect His bride the Church.
e.    We believe in the Baptism of the Holy Spirit with the initial evidence of speaking in tongues as a real experience after salvation, leading to the sanctification of the believer through the inner working of the same Holy Spirit.
f.    We believe that the gifts of the Spirit operate today in the same way that they were manifest in the early church.
g.    We believe that God created the world as recorded in Genesis. We believe that God created man; he was tested and fell, resulting in the total depravity of human nature.
h.   We believe in the salvation of sinners by grace through faith. There are four foundational elements for the Christian life. These are: one, repentance; two, faith in God (believing); three, baptism (by immersion) in water; four, being filled (baptised) with the Holy Spirit.
i.    We believe in the table of the Lord (also called communion table, the Lord's Supper or breaking of bread). This is an ordinance that we as believers should observe.
j.    We believe that the devil is real, has a personality and that his eventual destination is the lake of fire created for him and his angels.
k.   We believe in the resurrection of the dead, the judgment of all mankind, eternal life for believers and eternal punishment for unbelievers.
l.    We believe that there is one true universal church. This is also called the Body of Christ and is comprised of genuine believers. This one true universal church is also composed of many local churches in a given area.
Our Values
Here are some things we hold dear in King's Oasis Church:
We value Christ-Centeredness
"And He is before all things, an in Him all things hold together.  And He is the head of the body, the church. He is the beginning, the first born from the dead, that in everything He might be preeminent." Colossians 3:17-18.  "Therefore, as you received Jesus Christ the Lord, so walk in Him, rooted and built up in him and established in the faith, just you were taught, abounding in thanksgiving." Colossians 2:6-7.
We value Building Healthy Relationships.
We seek to strengthen the relationships within the body of Christ so that God's people will support each other and minister to each other. We desire to be a people who have entered into a place of authentic community, deep fellowship and caring relationships that promote strong marriages, healthy families, and deep friendships translating into a loving and compassionate body of believers (Acts 2:44-47; 1Cor.12:12-27.).
We value Diversity
We desire to be a church that has no "walls" separating people culturally, racially, economically, educationally or generationally believing that our expression of the Body of Christ on earth should reflect God's heart for every nation, kindred, tribe and tongue (Rev. 5:9; 14:6). Then I saw another angel flying in midair, and he had the eternal gospel to proclaim to those who live on the earth–to every nation, tribe, language and people. Revelation 14:6, NIV.
We value Servant Leadership
The nature of leadership is service. We believe in the value of servant leadership. True spiritual leaders never stop serving. They are careful not to take any glory toward themselves. They are sensitive to the needs of God's people and are moved with their plight. No task is below them. Mark 10:45; John 13. This also includes stewardship of spiritual gifts 1 Corinthians 12 & 14.
We value Excellence  
We desire to reflect God's nature to the world which includes the qualities of creativity, efficiency and excellence in every area of expression taking our responsibility seriously. We believe that excellence honours God and inspires people. We desire to be a church that reflects God's nature to the world which includes the qualities of efficiency, goodness, evaluation and critical review. Colossians 3: 17, 23; Proverbs 27:17; Psalm 16:3; Isaiah 12:5
We value Discipleship
We believe that for us to fulfil the great commission by evangelism and discipling followers of Christ, we need to build strong relationships through which men and women will have their lives shaped into godly characters. We are passionate about issues of integrity, fruitfulness, faithfulness and accountability. 2Timothy 2:2; Matthew 28: 19; Philippians 2:20 -22
We Value Mission-Mindedness
We desire to be culturally relevant, engaging community and reaching the lost. Lost people matter to God and therefore they ought to matter to the church. We seek to be a prevailing church that is prophetic, powerful and Influential.  This includes the concepts of relational evangelism and evangelism as a process. Matthew 28: 18-20, Acts 2: 41-47.
Every nation, tribe, people and language…  Hear-believe-follow-serve…